Download the 7 point checklist to convert enquiries into students
Stop letting those referrals and enquiries slip through the cracks.
You can't grow a successful music teaching business without a bullet proof checklist for onboarding new students, and showing them what it would be like to be one of our star students.
Download our 7 point checklist and start implementing these steps straight away to grow your income as a music teacher.
*by downloading our 7 Ways to Convert Music Student Enquiries into New Students Guide you agree to receiving helpful tools and info to help grow your music teaching business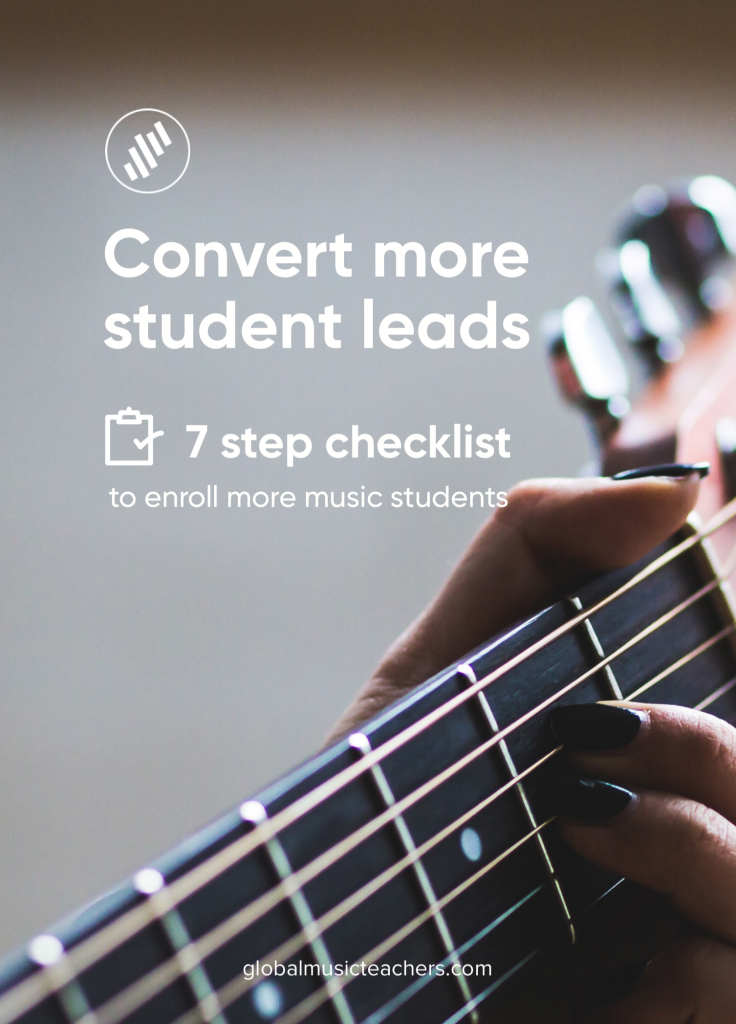 Facebook Reviews