---
Google Ads for you Music Teaching Business
Home / Spotlight Articles / Google Ads for you Music Teaching Business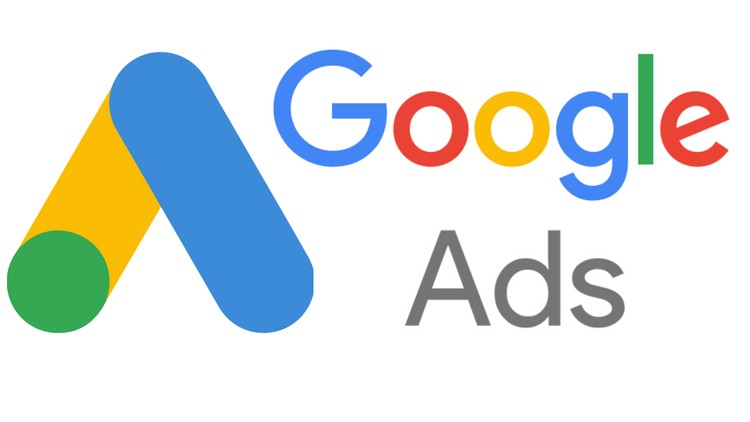 You've heard of GoogleAds (Adwords) right!
But have you ever wondered how much it would cost to run a campaign?
Or if it would work for your business?
We have been working with music teachers for over 10 years grow their businesses using our directory platform and we can tell you the answer is YES…
… But you need this info to get started.
We are going to do some maths… really quickly.
You are going to be paying Google to have your website appear at the top of the search results for your selected keywords. Like Piano Lesson Melbourne or Guitar Lessons Surrey Hills.
What do Google Ads look like?
Here is an example of the top 3 ads for the Google search term (keyword) 'Guitar Lesson Melbourne'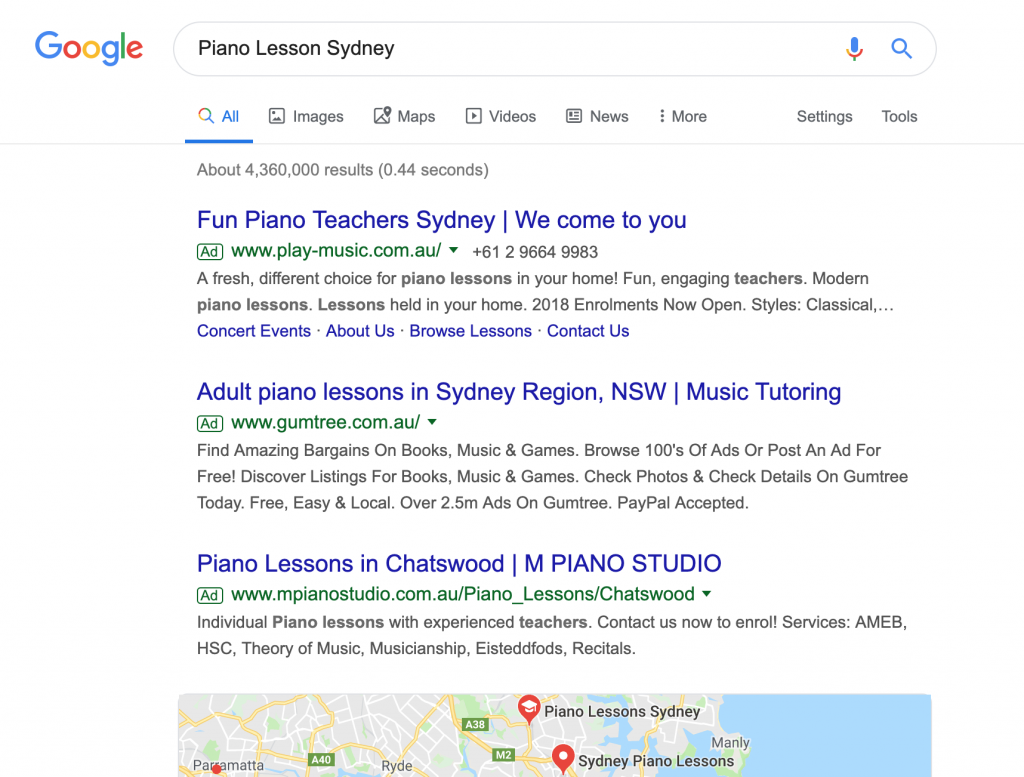 The goal is to get your ad search result to display to about 2000 people, this is called impressions. So to 2000 people searching for 'Guitar Lessons Surrey Hills'.
If you are creative and clear with your messaging 2% of people should click on your ad. This is called Click Through Rate (CTR).
2% is a standard that Google says most advertisers are shooting for, an average. It's hard to get higher than 4%.
So what does this all mean?
Well put simply of the 2000 search results only 40 people will click on your ad.
And when 40 people are taken to your site only 2 will fill out your contact form or get in touch. That's an industry standard conversion rate, but you can see yours via your Google Analytics report for your website.
The goal then once they make contact is for you to sign these people (or their kids) up for lessons.
So lets imagine briefly that you get 1 signup from these 2 enquiries.
1 from the initial 2000 people….
Does that make economic sense?
Well hold on…
How much are we paying for these 2000 impressions?
Lets break it down now:
2,000 impressions per month
40 clicks per month
2 form fills
1 student
Depending on your area and niche 40 clicks would usually cost between $100 – $150.
So you should be breaking even in the first couple of months BUT the true profit comes during the rest of the year!
Most teachers make $1000+ per year on each student so in essence you are potentially paying $150 in marketing to create an annual return of $1000 cash. Sounds good right!
I've always been a big believer in Google Ads (Google hasn't paid me to say this!) but not all teachers are in a position to spend $100+ a month on marketing.
Why join a Music Teacher Directory?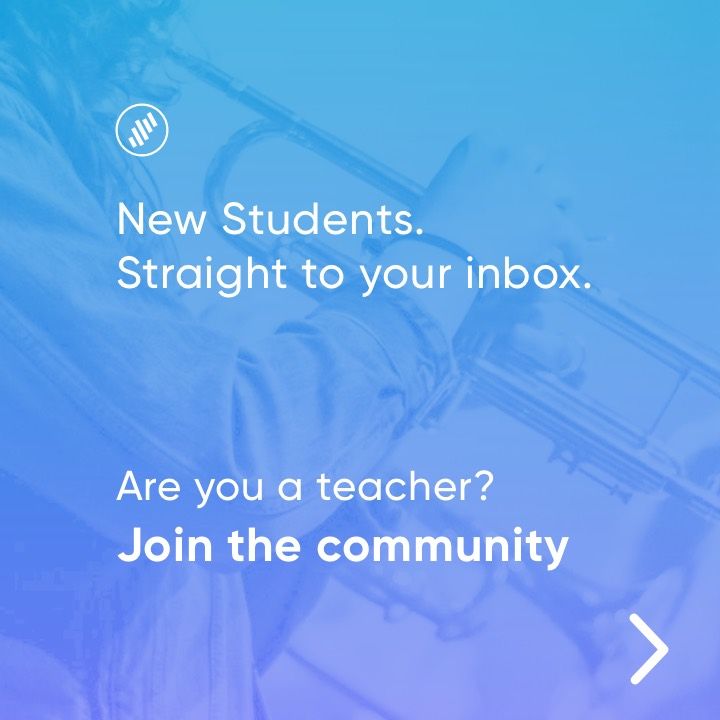 That is why we launched Melbourne Music Teachers Online, a directory that offer all these parents and students searching for a music teacher a place to compare, find and contact a teacher.
No long google searches or trudging through various music teacher websites.
We believe we are promoting some of the most talented music teachers in the city and sending them these student enquiries for a fraction of the price above.
Create your music teacher profile
Don't listen to us though – trust our consistently happy customers!